Philadelphia Flyers F Jakub Voracek Weight Watchers
Reports yesterday discussed Philadelphia Flyers forward Jakub Voracek dropping weight this summer, a good sign for a player like him
With all the focus on prospects yesterday, the talk is usually about gaining weight. These are 18-20 year old kids, who need to prepare for playing against grown, professional men for the first time in their lives. You can't put it all on instantly without throwing other things off, but that didn't stop Travis Konecny and Travis Sanheim from bulking up in their bid to make the team.
At the other end of the spectrum, you have veterans like Jakub Voracek. Voracek has been perhaps the Philadelphia Flyers' top player the last 3 seasons (yes, I'm including Claude Giroux). Voracek plays a puck-carrying game, using a combination of a big frame and explosive speed to control the puck. Although 6'3″, he's not really a "power forward" utilizing pure strength.
Part of his leap in NHL success is weight loss. Back before the 2014-15 season, it was reported how Voracek's weight loss from 219 to 209 was really helping him. That season, Voracek would go on to have a career high of 81 points. That's not a coincidence.
This season, Voracek slumped to 55 points. There are multiple reasons for that, and Voracek wasn't exactly bad, but quickness may have been a part of that.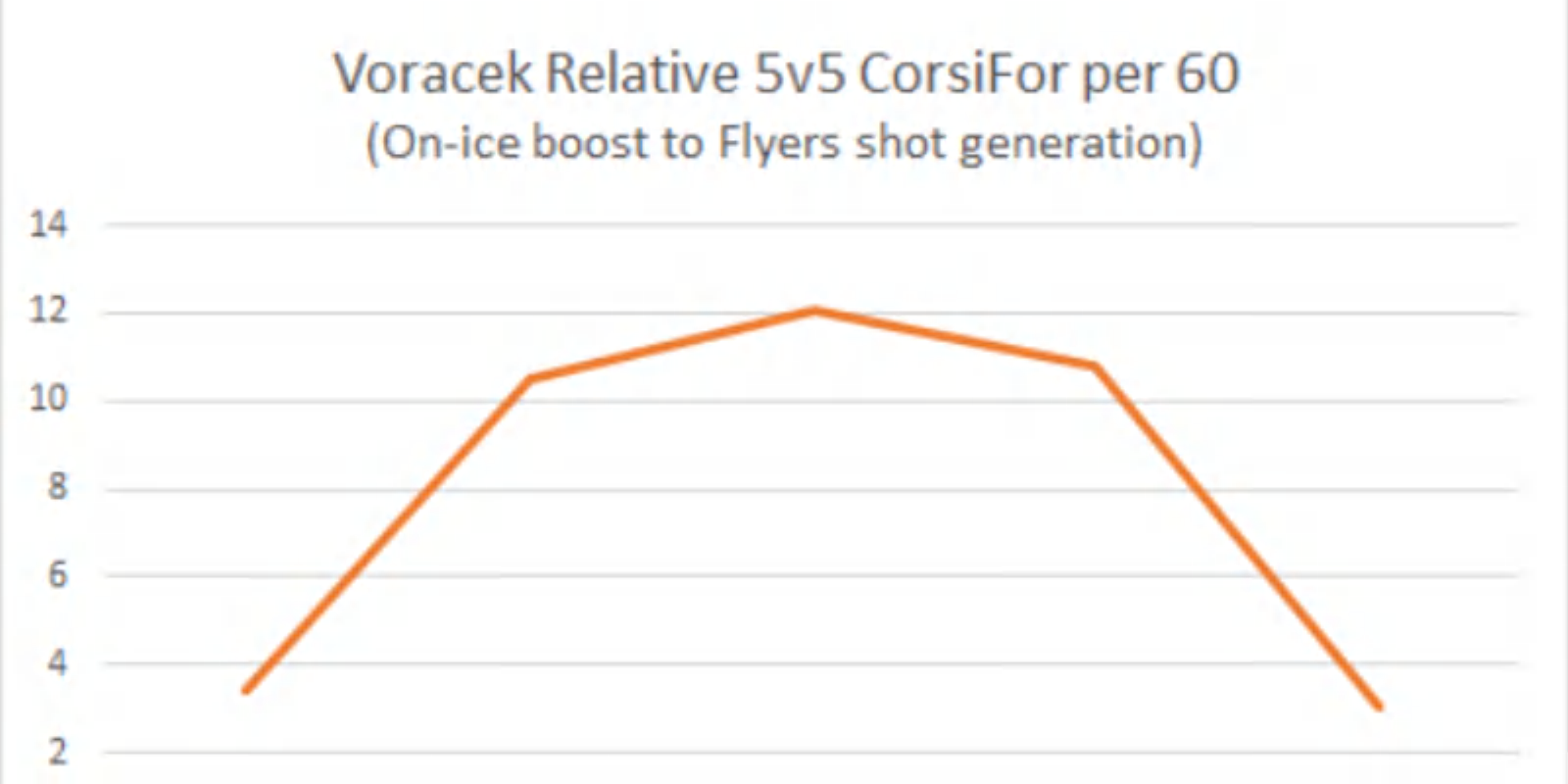 After the season, Voracek spoke about playing injured, and he made clear the importance of explosiveness to his game. "I wouldn't say it was hurting and that's why I wasn't myself, but if you don't create that separation that you are used to, you start missing passes, you start missing things," Voracek said.
Voracek will have recovered from those injuries by the start of next season, and he'll also be carrying a little less weight.
.@jachobe, who has lost 11 pounds, works out at #Flyers' training facility Thurs. pic.twitter.com/gXqe0ggHPh

— Sam Carchidi (@BroadStBull) July 8, 2016
This bodes extremely well for Voracek bouncing back next year. Another tweet says the 11 pounds lost gets him down to 208, which gets him right to his 2014-15 weight (although it doesn't say how much of the weight loss is simply due to a haircut).
It seems like ancient history now, but when Voracek left the Blue Jackets, there was some intimations about him being lazy. He certainly didn't play lazy on the ice, but it may have been in regards to conditioning.
Clearly Voracek's game requires peak quickness on the ice, and for a big body like Voracek, every pound counts. With a good offseason of weight loss and speed restoration, Philadelphia Flyers fans should count on him getting back to where he was 2 years ago.