Philadelphia Flyers Team Barber Wins Prospect 3v3
"Team Barber," which included Ivan Provorov, Nicolas Aube-Kubel, Robert Hagg, and Radel Fazleev were winners of the Philadelphia Flyers prospects 3v3
As we've mentioned a few times, the Philadelphia Flyers prospect development camp would conclude with a little tournament of 3v3, half-rink games between the prospects. Yesterday, those scrimmages actually took place and "Team Barber" won the honors.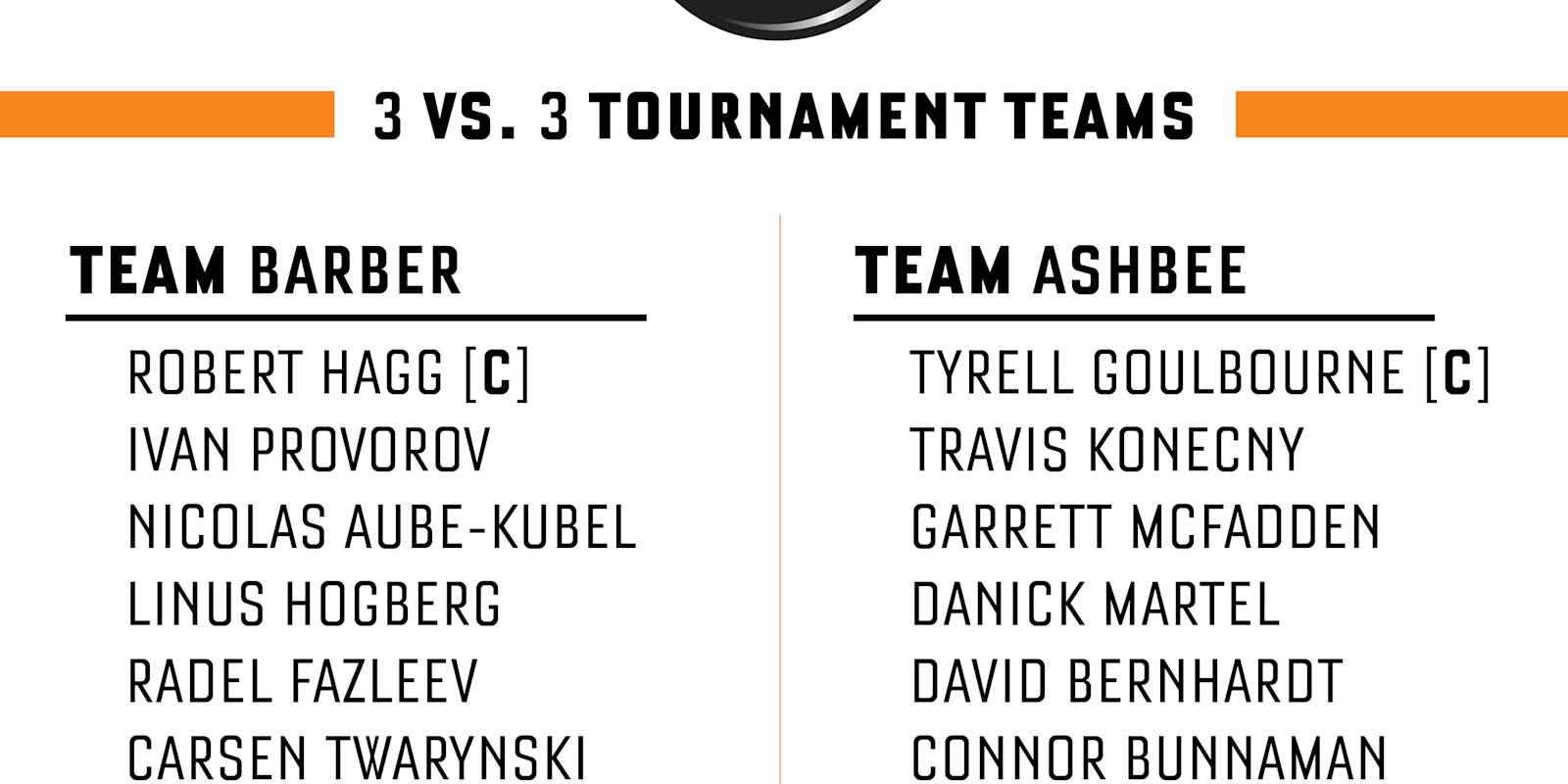 Looking at the above lineups, I am not very surprised at the results. For starters, the team has Provorov, who can do it all and is the closest to the NHL of any player at the development camp. Furthermore, the remaining players might be the second closest to the NHL. Last week we wrote that Nicolas Aube-Kubel and Radel Fazleev are the next in line for NHL callups, and both ending up on the same team is trouble for everyone else.
Lastly, Robert Hagg is a veteran of the development camp and the AHL. He and Aube-Kubel were on the same team last year that won the tourney. Aube-Kubel, in fact, is now 3 for 3 in Flyers development camp tournaments.
Rounding out the team was Linus Hogberg. The Swedish defenseman was the youngest player at the camp.
Other Notes on Performances
-Fazleev (6th round, 2014) looked very impressive.
-18-year old Carter Hart (2nd round, 2016) struggled in the mini-tourney, while 23-year old Alex Lyon (free agent signee) was stopping everything.
Ivan Provorov seals the championship for Team Orange with a top shelf snipe! #flyers 3 on 3 development camp pic.twitter.com/BaXsU7TDpg

— Dan Silver (@dsilver88) July 11, 2016
–Carsen Twarynski (3rd round, 2016) impressed, looking like one of the best players outside of the big names everyone mentions (Provorov, Sanheim, Konency…)
-Ivan Provorov and Travis Konecny seem to be pretty good buddies, sticking together on and off the ice.
The Development Camp is now over, but the prospects will participate in the Flyers "Trial on the Isle" today.