Flyers Penalty Kill Unit Among The NHL's Best Early On
The Philadelphia Flyers penalty-killing unit has been nothing short of impressive to start the 2019-20 season.
One of General Manager Chuck Fletcher's main objectives over the offseason was to find a way to help improve the Philadelphia Flyers defensively. While that hasn't exactly happened as of late, especially at even strength, some of the coaching and roster additions have translated to one area of the ice. The Flyers penalty kill looks to be vastly improved compared to years past and is currently among the best squads the NHL has to offer at the moment.
At the time this was written, Philadelphia sits fifth in the league in penalty kill percentage, killing 85.29% of the 34 power-play opportunities they've faced thus far. They also possess the highest Corsi, Fenwick, Shots, and Scoring Chances For percentages while down a man, according to Natural Stat Trick, meaning that they create a higher amount of offense compared to other penalty-killing units around the NHL. The Flyers have just one shorthanded goal to show for it, which ties for 11th, but I have to think that number will grow if they can continue to generate chances at this rate.
Defensively, which is what obviously matters most in this case, the biggest difference I've seen from the shorthanded group this season is that they're much more aggressive when covering their own zone and defending opposing entires. One of the biggest issues fans and media members alike had with how Ian Laperriere ran the unit was how passive he made his skaters play, instructing them to cover the passing lanes instead of pressuring the puck carrier. Now with Mike Yeo in charge, the Flyers have almost done the exact opposite, and it's paying dividends for them in the early goings of 2019-20, having the fourth-lowest Expected Goals Against mark among all NHL shorthanded units.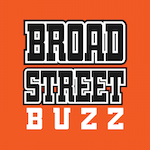 Want your voice heard? Join the Broad Street Buzz team!
Write for us!
It remains to be seen if Philadelphia will be able to keep this pace up, but there's little doubt that they've shown a tremendous amount of improvement since last year.