NHL aiming for January 1st start date, what this means for the Flyers
The Flyers and the rest of the NHL are reportedly aiming for a January 1st season-opener.
On Friday night, it was reported that the National Hockey League top executives were working to start the 2021-22 regular season by January 1st, but it's not entirely possible that the league will manage to start on time. Per Deputy Commissioner Bill Daly, the league has plans to set a full 82-game schedule in place, but COVID-19 concerns exist and may push back the league's plan.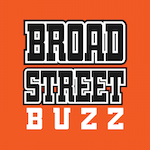 Want your voice heard? Join the Broad Street Buzz team!
Write for us!
According to Tom Gulitti of NHL.com, Commissioner Gary Bettman and Deputy Commissioner Bill Daly briefed general managers around the league about the plans for the upcoming season. This meeting marked the first meeting conducted by the league's top executives since March when league executives met with team executives.
As always, the National League Hockey continues to monitor the ongoing coronavirus pandemic.
What could this mean for the Flyers?
This could mean a whole bunch of things for the Flyers and other teams. The Flyers have not held any practices since they were eliminated from the playoffs in September. Should the league actually start as planned on January 1st, they would have under two months to get the team together and get in shape as a team together.
This could present several problems down the line that could lead to devastating results in the season. The number one problem this could present is injuries. Granted – players regularly stay in shape throughout the entire duration of the offseason so this could potentially not be a problem, however, it is likely. In a regular world, NHL teams would have at least three months before the season begins to start their pre-season training camps.
The likelihood that the regular season starts on January 1st is slim, and it could be pushed back significantly. The regular season is expected to begin in a bubble.
Only time will tell when you hear NHL hockey on your televisions again.