Philadelphia Flyers' Prospect Lindblom Taking The SHL By Storm
The Philadelphia Flyers 2014 5th round pick is taking the SHL by storm.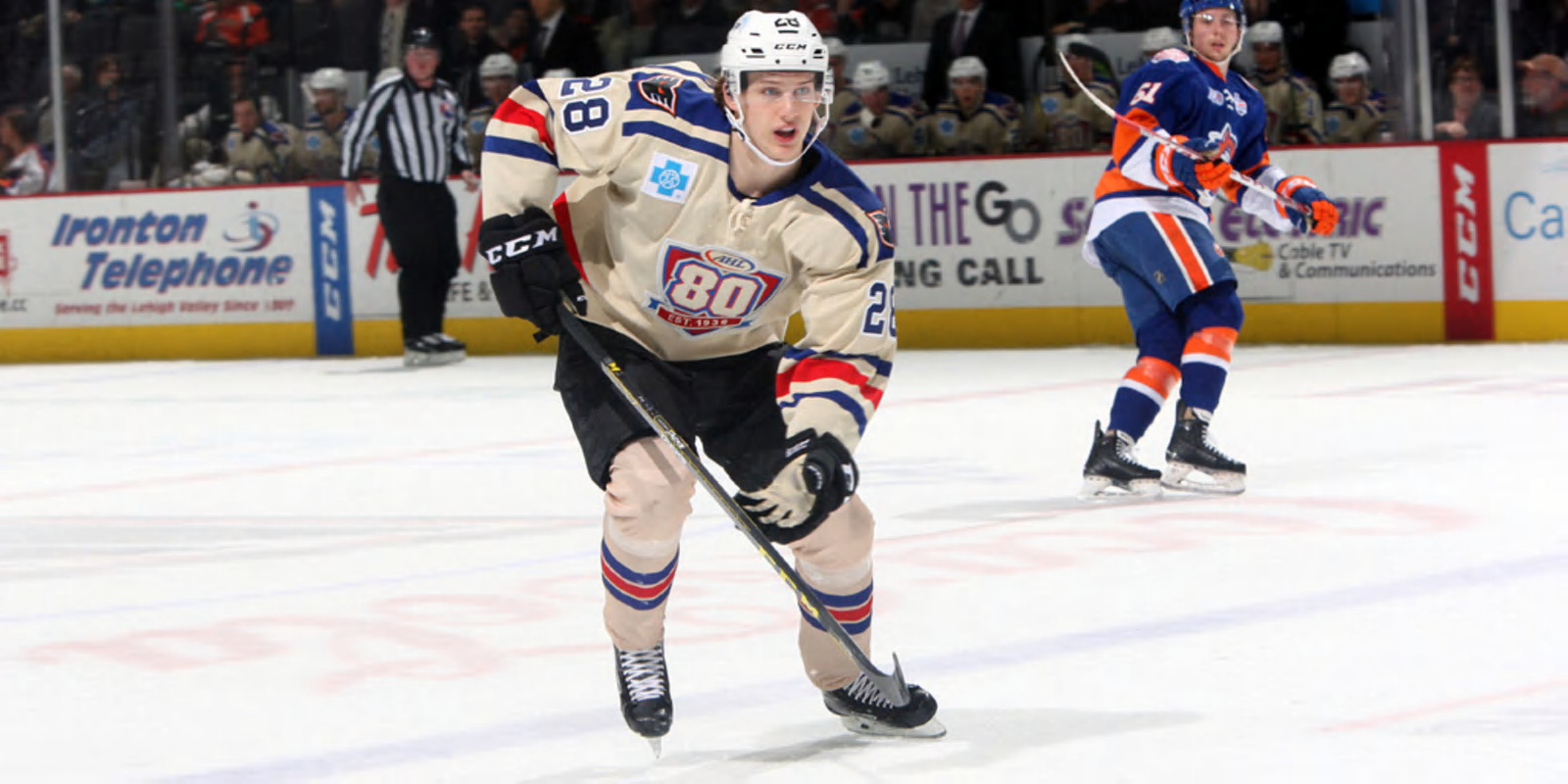 OSKAR LINDBLOM
Forward,
Brynäs IF
LW
Philadelphia Flyers prospect, Oskar Lindblom , a 20-year-old left winger is third in scoring in Sweden's top league, collecting 16 goals and 37 points, in 41 games played.
The 6'2, 196 pound winger wasn't rated in the Flyers top 10 prospects to start the season by the Hockey News, showing just how deep the Flyers' prospect pool really is.
Lindblom slipped to the lower rounds of the draft, but has developed since he was picked. Skating was the biggest question mark for Lindblom and a weak spot of his game, but it improved drastically over the 2014-15 season. Lindblom goes hard to the net and likes to stick around once there. He's someone who offers up his body in the corners and in the slot. He has decent hands in tight and does have an eye for finding his linemates. He's a player who is ready to go where it hurts and take punishment to make things happen. Lindblom is defensively aware and plays the game in all three zones. Sometimes shows some above-average cleverness and tends to enjoy the trust of his coaches. (Hockey Future).
Oskar Lindblom hasn't signed an entry-level deal with the Flyers but is expected to sign with the club this summer when his contract with Brynas of the SHL ends.
Lindblom has shown interest in playing for the Flyers, coming over to North America following his Swedish hockey league season last year.
The than 19-year-old Swede posted seven points in eight games for the Lehigh Valley Phantoms.
"He wanted to stay over there," Hextall said. "He came over at the end of the year, played with the Phantoms and he was real good. He certainly can play in the American League, could have this year. It was important to him to stay over there and when you look at the track record, I had zero issues with it."

"It's a good league to develop in. I felt like that was the right decision for me."
If there is a knock on the Gavle native it's his skating. He has improved his skating since being drafted.
"I think it's harder to play here," Lindblom said. "For me, I'm not the best skater in the world, so the bigger ice is probably not the best for me, but it feels like I'm getting stronger and faster so it's been a good year for me."
The Philadelphia Flyers could have very well hit gold in the 5th round of the 2014 NHL entry draft taking a chance on a Oskar Lindblom. It looks like the decision will pay off but only time will tell.