Philadelphia Flyers: Free agent goaltending options
We've talked about the in-house goaltending options for the Flyers. How about if they decided to take the free-agent route?
The Flyers have a lot of goaltending depth in the organization. They are likely to have a young tandem in Kirill Ustimenko and Felix Sandstrom with the Phantoms. But none of the options they have are ready to jump right into the NHL just yet.
So the team will need someone reliable to play behind Carter Hart for the time being. The safe option is just to re-sign Brian Elliott for another year. The two have worked well together and this was Elliott's first healthy season in over two years. He stepped up when they needed him and has been a loyal part of this organization.
But the stats don't lie. While he has stepped up at times, the numbers have taken a decline over the past few years. So it could be time to take a look elsewhere. If that is what the Flyers decide to do, who out there would be a realistic option for them to sign?
There are quite a few names the Flyers could have available to them. Looking at a backup perspective, we can look at players like Anton Khudobin, Jaroslav Halak and Thomas Greiss.
Anton Khudobin
Khudobin is in the last year of a two year contract that paid him $2.5M per season. That deal was similar to the one the Flyers gave Elliott before the 2017-18 season. The biggest question here will be if Dallas is willing to let him hit free agency.
He has been a vital part of the Stars team over the past two seasons. And arguably has been the best backup goaltender during that stretch. While Ben Bishop is the team's clear cut starter, Khudobin has put up better numbers. Of course, games played has to be taken into account. Bishop has played in 90 games while Khudoin has been in 71. And the minutes' difference is just under 1,000.
But Khudobin has still been a solid goaltender whenever he gets the chance. As a backup, his SV% over the last two seasons is .938. And his GAA is 1.93. His goals saved above average paints a very bright picture at 6.31.
Age and cost will be a factor of course. Khudobin will turn 34 this offseason and one can wonder if the past two seasons have been a fluke. They were his best seasons since 2013-14 with the Carolina Hurricanes where he posted a .926 SV% and a 2.30 GAA.
With how he has played in those last two seasons, he will likely get some kind of raise from his 2.5M. And that cost may end up being a bit too high for the Flyers to handle. They have 10 of their free agents to worry about and the cap is very tight.
Jaroslav Halak
Halak is finishing up the two-year contract that saw him with an AAV of $2.75M per season. He is another backup that could argue as the best over the last season or two. While Tuukka Rask rightfully gets talked about more, Halak has been solid this season.
He has posted a 2.39 GAA and a .919 SV% while maintaining an 18-6-6 record. He also has three shutouts this season. He was even better last year when he posted a 2.34 GAA and a .922 SV%. The shutouts were up as well as he registered five.
His GSAA was in the negatives last two years, though. Two seasons ago he sat a -4.16 and has gotten worse in that regard this season with a -6.70 GSAA.
Halak is the same age as Elliott. His numbers are better and he was only getting paid slightly more. With the chance of the cap staying the same, Halak might be an easier option to sign over Khudobin.
Thomas Greiss
Greiss is one of the more intriguing options between the three. He is almost certainly finished with the Islanders. Ilya Sorokin is expected to sign with the Islanders after his current contract expires at the end of the month. He will no doubt split time with Semyon Varlamov.
His numbers have been impressive over his 11 seasons in the NHL. He has only finished with a below .900 SV% twice in his career. While the numbers were down this season, his .913 SV% and 2.74 GAA were both better than what Elliott produced this season.
His career numbers are impressive as well as he boasts a 2.63 GAA and a .915 SV%. Those numbers aren't far off of what Hart posted in the starting role this season.
His GSAA has dropped tremendously since a season ago, though. He posted the third-best GSAA last year at 17.71. He came back to Earth quite a bit this year, posting a 2.54 GSAA. Still, he was on the positive side of things there. And the Islanders seemed to overachieve last season. So he was bound to drop back off.
As mentioned above, age is a factor to consider. The goaltending market is expected to be strong, but most players are used to being in the starting role. And all are in the 30+ range. Greiss could be one of the best options available.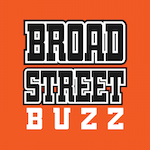 Want your voice heard? Join the Broad Street Buzz team!
Write for us!
There are certainly other names that will be available. Players such as Braden Holtby, Robin Lehner, and Jacob Markstrom will take over the market. That could leave others like Cam Talbot and Aaron Dell available as well.
The Flyers may very well decide to bring back Elliott as he is a familiar face and likely won't cost much. But is he willing to take another one-year deal? It's tough to see the Flyers giving him anything more than that. If the team decides to look elsewhere, they have plenty of options to consider.