President-Elect Joe Biden is a Flyers Fan
President-elect Joe Biden and wife Jill are both fans of the Philadelphia Flyers.
On Saturday morning, Joe Biden was elected to become the 46th President of the United States. Something particular that stands out locally about Joe Biden besides becoming the President – he is a lifelong fan of the Flyers.
Biden is believed to be the first President to be a fan of the team. Back in 2010, in an interview with The Chicago Tribune, Biden said "I have to tell you I am guilty as charged. I am a Philadelphia Flyers fan", he continued, "I was a Flyers fan before, but then I married a Philly girl".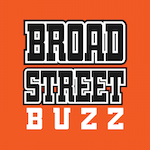 Want your voice heard? Join the Broad Street Buzz team!
Write for us!
The 77-year-old is documented to have attended several Philadelphia home games at the Wells Fargo Center in recent years, including attending games while he was serving as the Vice President of the United States.
The last game Biden was known to attend at the Wells Fargo Center was in 2017 when Phily took on the Columbus Blue Jackets. Philadelphia ended up winning that game with a 5-3 final score. Biden sure was happy!
Jill Biden was born in Hammonton, New Jersey and while Joe was born in Scranton, Pennsylvania, he says that Jill ultimately led him to become a hardcore fan.
They both have attended several playoffs games that were hosted at the Wells Fargo Center or known back then as the Wachovia Center, in past years, including the 2010 NHL Stanley Cup Playoffs when Philadelphia hosted the Blackhawks.
Biden attended one of the playoffs games while the incumbent Vice President under President Barack Obama's administration.
We'll have to see if Biden attends any games while serving as the 46th President of the United States.
While it's unlikely, only time will tell if the Wells Fargo Center will host the high-profile politician.