Philadelphia Flyers Negotiations with F Brayden Schenn Remain Silent
The negotiations between the Philadelphia Flyers and Brayden Schenn remain quiet as the arbitration date approaches, which could mean a million things
There's been a great slow down in NHL and Philadelphia Flyers news this week. The draft is a distant memory, and the excitement is gone from the free agent frenzy. Even the Flyers prospect camp is all over.
All that is left to do is speculate and wonder on non-news. Of course the biggest non-news for the Flyers right now is the pending arbitration between the team and Brayden Schenn. The arbitration hearing is now set for Monday the 25th, and reportedly there is no progress on the negotiation front.
Still no progress of any kind in Brayden Schenn negotiations

— Tim Panaccio (@tpanotchCSN) July 19, 2016
As we previously wrote, that's not a bad thing. It's not unusual for negotiations to continue right up to the hearing date. Furthermore, negotiating through the media is not the best practice, so no news on Schenn could mean a million things.
Some things we do know are the contracts Schenn comparables have signed recently. Nazem Kadri, Reilly Smith, Jaden Schwartz, Kyle Palmieri, Vincent Trocheck and Alex Killorn are all roughly comparable players whom have signed multi-year extensions in the last few months (weeks in most in cases).
How does Schenn compare to those players? Here are some stat charts: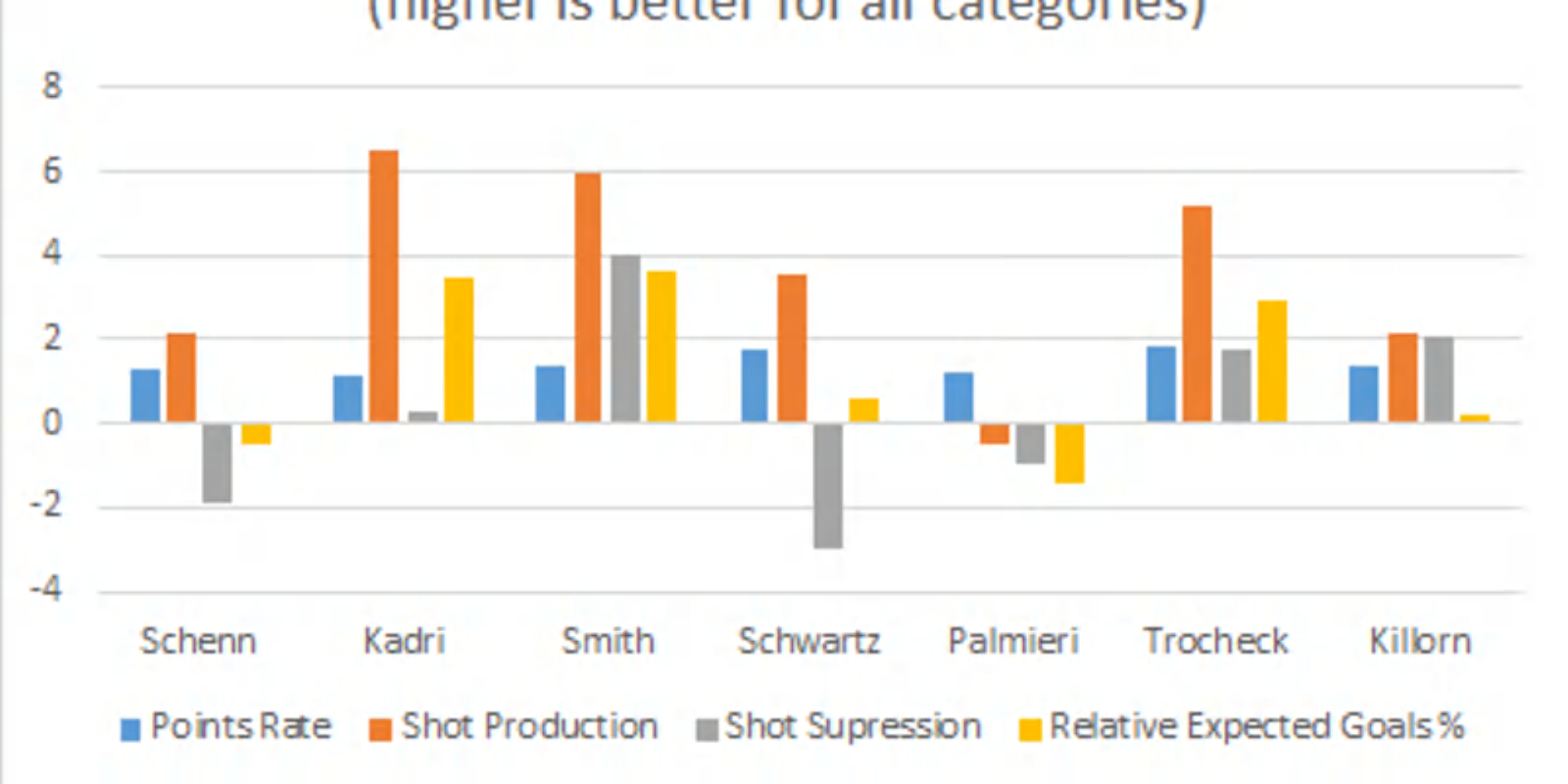 Detailed Chart Explanations (for the Stat Nerds):

Production equals player primary points per 60 minutes
Shot Creation equals on-ice teammate relative shot attempts for (Corsi) per 60 minutes
Shot Suppression equals on-ice teammate relative shot attempts against(Corsi Against) per 60 minutes, and flipped about 0-axis so that higher is better and lower is worse for purposes of this chart
Expected Goals % equals on-ice teammate relative expected goals percentage
At 5v5 Schenn is towards the bottom of the group. Schenn's points production rate is about in the middle of the pack, but his possession is underwhelming. He and Kyle Palmieri appear to be the worst possession players, as evidenced by bring up the rear on shot production and being the only players to have negative effect on team expected goal differential when on the ice.
More specifically, Schenn, Schwartz and Palmieri are clearly the one-way players of the group. This conclusion is further supported by a look at 5v4 point production.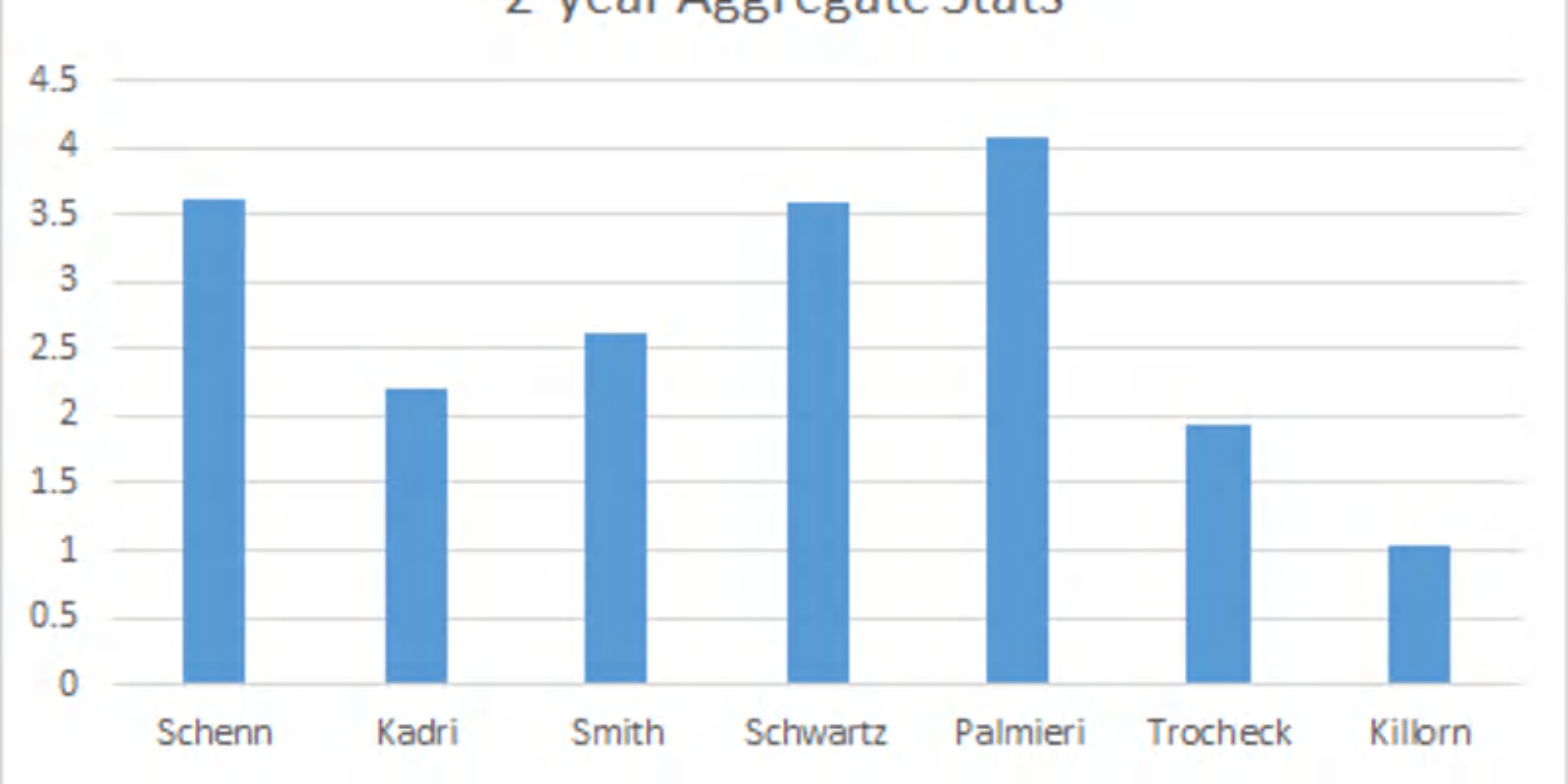 Palmieri tops the group, while Schenn and Schwartz are neck and neck. This it he opposite of a guy like Killorn, who has produced very little on the power play, but is very solid in 5v5 possession.
Finally, this brings us to the actual values these players have signed up at.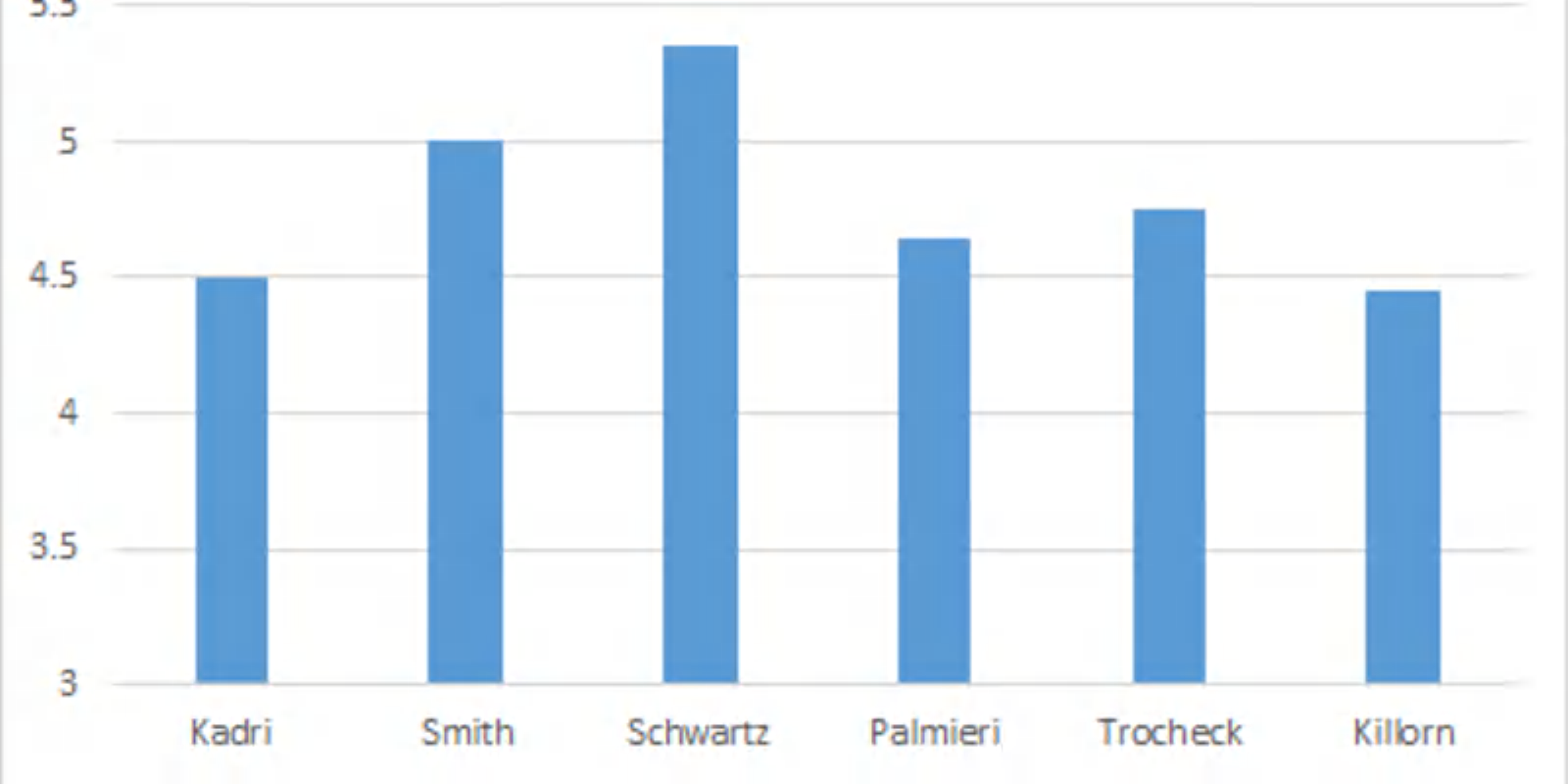 It's a fairly tight window, with every player between $4.4 million and $5 million, except one at $5.35 million. The other one-way forwards, Palmieri and Schwartz are at $5.35 million and $4.65 million, respectively.
These stats don't make it completely clear why Schwartz is deserving of being the highest paid player, but likely the Blues simply believe in the player and see him as a offensive pillar in the offense for years to come. A quick stat snapshot can't capture everything, nor totally explain subjective team judgments.
Schenn and his agent are probably looking at these numbers and want to pull it closer to the Schwartz contract value. The Philadelphia Flyers should really be sticking to a limit of $5 million.
Schenn's performance doesn't really demand he be the only the second player from this group to break the $5 million mark. Furthermore, looking at the Philadelphia Flyers roster, I suspect both GM Ron Hextall and coach Dave Hakstol see Schenn clearly down the pecking order behind guys Claude Giroux, Wayne Simmonds, Jakub Voracek, and Sean Couturier. Recall that it was only last training camp when Schenn was relegated to the 5th line, and Hextall offered only faint praise that his play was "okay."
There's not sufficient reason to run amok with the radio silence on this contract negotiation with wild speculation. Truly, no news is no news. That said, I would call the Blues and see how they feel about Schenn for Shattenkirk. I would feel (and I think Hextall too) better about Shattenkirk's long term place in the Philadelphia Flyers lineup than Schenn. One gets the feeling that Schenn's offensive hot streak in the second half this season didn't completely change Hextall's opinion of the player.