Flyers: Why Nolan Patrick's Qualifying Offer Can't Hurt the Flyers
There are several reasons why Nolan Patrick's qualifying offer can't hurt the Flyers, as many fans assume.
On Friday, the Flyers announced that Nolan Patrick has accepted his qualifying offer. The qualifying offer was for one-year worth just over $800K. This offer cannot hurt the club regardless if Patrick is not able to stay healthy and play in games next season.
One of the most obvious reasons why the qualifying offer can't hurt the Flyers is the length of the contract. It's only for one year, and the Flyers always have the ability to buy the 22-year-old forward out. Following the upcoming season, Patrick is set to become a restricted free agent.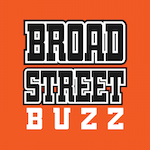 Want your voice heard? Join the Broad Street Buzz team!
Write for us!
So, if Patrick underperforms or misses yet another season due to injuries, the team can theoretically shut the doors and close the Nolan Patrick era – although this is very unlikely.
Should this happen, considering it is a logical option, and while this would be sad to see considering Patrick is easily a fan-favorite, it could be the best-case scenario for the team if Patrick is unable to play.
However, things are looking good for the forward. He is reportedly going to be ready to play by the season opener next season, and with him recently partcipating in a scrimmage in his home country – this further adds the fuel to the rumor that he could be ready to go.
Here's to hoping Patrick can stay healthy and have one hell of a year.