Flyers: Have Ivan Provorov, Travis Sanheim and Phil Myers improved?
After another NHL season officially in the books, have Flyers defensemen Ivan Provorov, Travis Sanheim, and Phil Myers improved?
Defenseman Ivan Provorov, Travis Sanheim, and Phil Myers have all been the talk of the Flyers defense this past season. Let's see if they have improved their play in the game we all love.
Ivan Provorov, who is due to play his fifth season with the Flyers next year, led the team defense in several categories including total minutes on the ice, goals, assists, and points.  He was on the top pair, used to generate offense, and shut down the opposition's top line.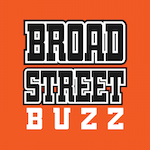 Want your voice heard? Join the Broad Street Buzz team!
Write for us!
With thirteen goals scored in the 2019-20 season, Provorov most definitely improved from the 2018-19 NHL season. He had scored seven goals in the 2018-19 season, his lowest of his career since his debut season in 2016 where he scored six goals in 82 games.
Provorov was credited with 111 blocks and 84 hits last season.
The NHL Network leaving Provorov off the list of top 20 defensemen currently playing in the league is questionable, and there is doubt they will make the same mistake next year.
The general expectation is that Provorov will be even better in the upcoming NHL season, which could potentially begin as soon as January.
The defenseman has certainly improved from prior seasons, and it's only up from here.
Let's move on to Travis Sanheim.
Travis Sanheim was the team's best defenseman in the playoffs until a few bad games in the playoff series against the Islanders.  Sanheim's improvement throughout the season was understated, though immensely important. It was focused on the more subtle areas of the game, defense in his own end, and general decision making.
Sanheim was often the adult in the room who was able to defuse chaotic situations, often caused by partner Phil Myers. A fun fact about Sanheim's last season, where Provorov dominated virtually every important statistic, Sanhiem led the defense corps in even-strength point production during the regular season.
Travis Sanheim may be ready for a quantum leap.
Has Philippe Myers improved?
Philippe Myers was erratic, as rookies tend to be, but showed flashes of dominance.  He was expected to be a number one defensemen in a couple of seasons, but it would also not be surprising to see him sitting out a game here or there this season if he makes a bad decision that costs the team.
I expect he will become steadier in his own end, which may allow Sanheim to take a few more chances rather than look after Myers.
Myers should pick up more minutes, even on special teams, and to produce more offensively.  If Sanheim and Myers are paired together, they maybe become the top pair this season.  It will depend on how well the Flyers find help for Provorov.
Myers will continue to grow, this season will be focused on cleaning up the metal mistakes.
If he can do that, he will be a plus second pair defender.